Jul 16 2013
The Coastal Wetlands Planning, Protection and Restoration Act
Task Force Presents:
"I Remember…"
An Art Show of Environmental Significance
Meet the Artists Event 
Thursday, July 25, 2013
Vermilion Parish Public Library – Abbeville Branch
405 E. St. Victor St., Abbeville, LA
(337) 893-2674
6:30pm – 9pm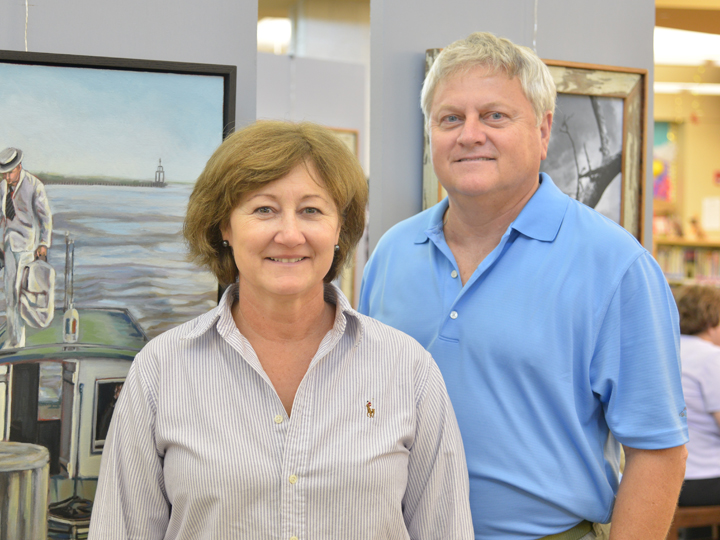 The Coastal Wetlands Planning, Protection and Restoration Act, (CWPPRA pronounced kwǐp-ruh), is federal legislation enacted in 1990 designed to identify, prepare, and fund construction of coastal wetlands restoration projects.
Since its inception, approximately 151 coastal restoration or protection projects have been authorized, benefiting over 112,000 acres in Louisiana. The legislation (Public Law 101-646, Title III CWPPRA) was approved by the U.S. Congress and signed into law by former President George H. W. Bush. This art show and oral history project highlights the unique habitat and people that the CWPPRA program is working to protect.
Lane Lefort, Featured Photographic Artist 
Through photography, Lefort has long wanted to tell the tale of the ordinary men and women who call Louisiana home. Spending years as a nature photographer, Lefort has met a host of local people who helped him find beautiful flora and fauna. In capturing wildlife, Lefort became acutely aware that humans' interaction with nature should also be captured in photos. He longed to tell the story of the people of his home. In addition to the environmental portraits Lefort partnered with CWPPRA in an effort to record the thoughts and memories of wetland stakeholders through oral histories and environmental portraits.
Marian Brister Martinez, Featured Artist 
Artist Martinez grew up on the river and shared in a full life as a girl in the small town of Triumph, LA. During her formative years the sights and sounds of river life were all around her. She felt it important to tell the story of the men and women before her. Her engaging oil paintings bring the life on the Mississippi River in the past to life.

Together, and in partnership with CWPPRA, these two artists have created a wonderful interactive art exhibit.
Please join us on July 25th at 6:30 PM at the Vermilion Parish Public Library to meet these talented artists!
To Learn More About Coastal Restoration Visit:
www.LaCoast.gov